We x-ray organizations using Organizational Network Analysis and provide follow-up advice on improving your organization.
Tailored to your specfic needs and challenges, we provide you with critical insights about - among other things - teamwork, information flows and collaboration. In turn, we optimize informal networks in your organization to help you address your most pressing challenges. In doing so, we follow EU data security standards and respect the privacy of your workforce or the community with which you want to engage.
Our insights are designed to help your organization be more innovative, more agile and ultimately more efficient and more successful in what it does.
We work along four principles: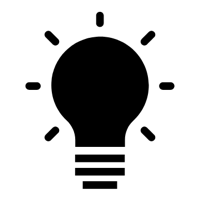 |1| Needs based: Together with you, we define the information you seek, the data we can collect and what analysis you can expect.

|2| In partnership: We work with you and your staff to collect insightful data and learn about critical issues.

|3| Action-oriented: We provide you with an in-depth report with actionable recommendations.

|4| Impact-focused: We offer follow-up analysis to ensure that your change programs work.
What our clients say:

"We are particularly thankful for your analysis and the extraordinarily well-done perspective on our organization. This is very informative, concise and easy to understand."
Professor Isabella Proeller, University of Potsdam (Germany)
"The collaboration with Between|.|ness and their innovative approach equipped us with practical recommendations on how to develop our networks further. Thank you for the great work!"
Charlotte Carnehl, Project Manager Bosch Alumni Network (Germany)